HHMI was founded with the help of many well-meaning intellectuals and social workers of Jorhat, spearheaded by Krishna Kanta Handique. There was a strong need of a good educational institute in the 1960s, particularly for the people of Jorhat and also across Upper Assam. That was how the story of HHMI, the first English medium school of Jorhat, began in 1962. Krishna Kanta Handiqui's son, Late Bijoy Krishna Handique, furthered his father's vision and managed the school till he breathed his last in 2015.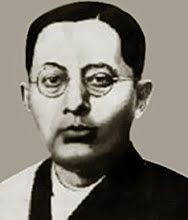 Krishna Kanta Handiqui (20 July 1898 – 7 June 1982)

Dr. Sarvepalli Radhakrishnan had said, " A literary genius resembles all, though no one resembles him". This is very true of Krishna Kanta Handiqui, who was a literary genius and one of his kind. K.K. Handiqui was incomparable in what he was ,what he knew, and what he had accomplished. When we reflect upon the works of Prof Handiqui, it is of course an amazement to consider that one man could have produced such a sumptuous, wise, varied ever delighting body of work, but that is of course the hallmark of a genius.
Krishna Kanta Handiqui hailed from Jorhat, Assam. He was born on 20 July 1898 in a Tai Ahom family to Rai Bahadur Radha Kanta Handiqui, a reputed tea planter and philanthropist and Narayani Aideo. In 1927, at the age of 29 K. K. Handiqui married Hemalata Aideo, daughter of U.N. Buragohain.
Handiqui's first Alma Mater was Jorhat Govt High school and then Cotton College in Guwahati. In 1917, at the age of 19 he joined the Calcutta Sanskrit College and secured a First Class in B.A. Honours in Sanskrit and won the Prasanna Kummar Sarbadhikari gold medal. In 1919 Handiqui got a First Class in M.A. in Sanskrit from Calcutta University with special papers on Vedic literature. In 1920 he joined Oxford University where he did M.A. in Modern History.
Krishna Kanta Handiqui was a Sanskrit scholar, an Indologist and philanthropist. He was a linguist too, who mastered many languages like Latin, Greek, French, German, Russian, Italian and Spanish as well as several Indian languages. His thirst for knowledge remained unquenchable till the end. Handiqui was recognised as a scholar of international fame at the age of thirty six for his three great literary work, ' Naisadhacarita',Yasatilaka' and 'Setubandhana'. Scholars of the All India Oriental Conference acknowledged his work and in 1951 he was elected as the President of the next Classical Sanskrit Session. In 1937 at the age of thirty nine he became the President of Assam Sahitya Sabha. He was posthumously awarded the Sahitya Akademi Award in 1985.
Handiqui was an educationist with uncommon ability and vision. He was given completely to profound study. He had a strong sense of social and moral obligation. From 1930 to 1948, Krishna Kanta Handiqui served as the founder Principal of Jorhat Jagannath Baruah College and from 1948 to 1957 he was the founder Vice-Chancellor of Guwahati University, the oldest University of the entire North East. Under his strong leadership, the University grew from strength to strength. In the early sixties, he felt a strong need for an English-medium school in Jorhat and thus in 1962 he established Hemalata Handiqui Memorial Institute in Jorhat in loving memory of his wife Hemalata.
Krishna Kanta Handiqui never bothered about popularity and fame. He stands for all the good and great qualities of a saintly person.
Among his many accolades, he was also the recipient of the Padmashri, Padma Bhushan and the Sahitya Akademi award.
This legendary figure breathed his last on 7 June 1982 at the age of 83 in Dibrugarh, Assam.
The literary world will always remain indebted to K.K. Handiqui for his invaluable contributions in the field of literature and academics.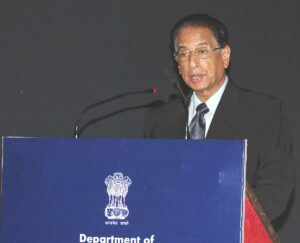 Bijoy Krishna Handique (12 October 1934 – 26 July 2015)
Bijoy Krishna Handique was deeply involved in the building of HHMI, named after his mother, even before the time the school had its first class in a makeshift hall in Jorhat Club in March 5 1962.  He was instrumental in building the culture and the value system the school still abides by and believes in. He was the founder Principal of HHMI. 
Please read the journey of the school in the Origin and Making of HHMI, an interesting account of the school in an interview of Bijoy Krishna Handique. 
Handique spent his life serving the people of Assam. He was a senior Member of Parliament who represented the Jorhat Lok Sabha constituency in Assam for six consecutive terms, from 1991 to 2009. During this time, he served as a Cabinet Minister and Minister of State holding multiple portfolios. He also served as a Rajya Sabha member from 1980 to 1986. His debates, questions and answers in Parliament have been published in three volumes called A Life in Parliament. He was elected to the Assam State Assembly in 1971 from the Jorhat constituency.
Handique was an eminent personality with a wide range of interest. He was an environmentalist with keen interest in wildlife and conservation. He was conferred the Venu Menon National Animal Award for Leadership in Conservation in the year 2006 for his key role in conservation of rare birds. He was a member of the Bombay Natural History Society. 
Handique's collection of poetry in English "Winter River" has been translated into Assamese by 46 eminent Assamese poets and writers of Assam now published as "Heetor Nodi". His two books were launched in Guwahati in 2018. 
He passed away on July 26, 2015 in his hometown, Jorhat.