HHMI was founded with the help of many well-meaning intellectuals and social workers of Jorhat, spearheaded by Krishna Kanta Handique. There was a strong need of a good educational institute in the 1960s, particularly for the people of Jorhat and also across Upper Assam. That was how the story of HHMI, the first English medium school of Jorhat, began in 1962. Krishna Kanta Handiqui's son, Late Bijoy Krishna Handique, furthered his father's vision and managed the school till he breathed his last in 2015.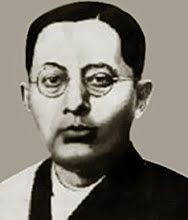 Krishna Kanta Handiqui (20 July 1898 – 7 June 1982)

Dr. Sarvepalli Radhakrishnan had said, " A literary genius resembles all, though no one resembles him". This is very true of Krishna Kanta Handiqui, who was a literary genius and one of his kind. K.K. Handiqui was incomparable in what he was ,what he knew, and what he had accomplished. When we reflect upon the works of Prof Handiqui, it is of course an amazement to consider that one man could have produced such a sumptuous, wise, varied ever delighting body of work, but that is of course the hallmark of a genius.
Krishna Kanta Handiqui hailed from Jorhat, Assam. He was born on 20 July 1898 in a Tai Ahom family to Rai Bahadur Radha Kanta Handiqui, a reputed tea planter and philanthropist and Narayani Aideo. In 1927, at the age of 29 K. K. Handiqui married Hemalata Aideo, daughter of U.N. Buragohain.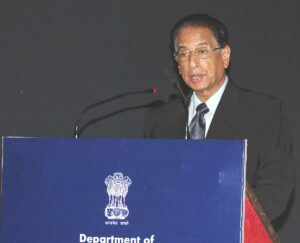 Bijoy Krishna Handique (12 October 1934 – 26 July 2015)
Bijoy Krishna Handique was deeply involved in the building of HHMI, named after his mother, even before the time the school had its first class in a makeshift hall in Jorhat Club in March 5 1962.  He was instrumental in building the culture and the value system the school still abides by and believes in. He was the founder Principal of HHMI. 
Please read the journey of the school in the Origin and Making of HHMI, an interesting account of the school in an interview of Bijoy Krishna Handique. 
Handique spent his life serving the people of Assam. He was a senior Member of Parliament who represented the Jorhat Lok Sabha constituency in Assam for six consecutive terms, from 1991 to 2009. During this time, he served as a Cabinet Minister and Minister of State holding multiple portfolios. He also served as a Rajya Sabha member from 1980 to 1986. His debates, questions and answers in Parliament have been published in three volumes called A Life in Parliament. He was elected to the Assam State Assembly in 1971 from the Jorhat constituency.