WELCOME TO HEMALATA HANDIQUI MEMORIAL INSTITUTE
HHMI is affiliated with the Central Board of Secondary Education since 2008 which is recognized by the Ministry of Human resources Development , Govt. of India. The NOC Number of the school is CIS/NOC/15/2008/2 dtd. 19th March' 2008. The Affiliation Number of the school is 230084...... read more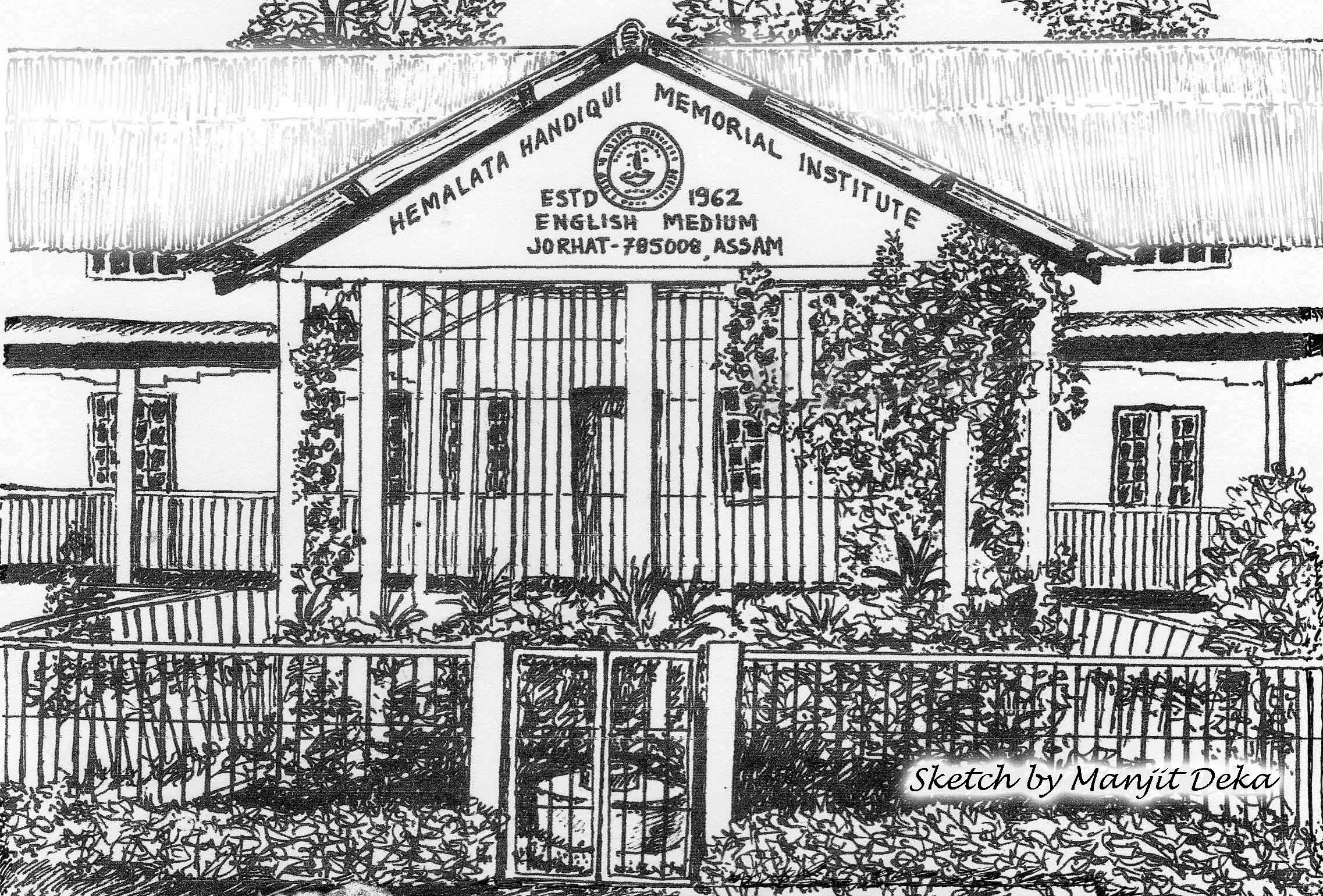 The Making of HHMI
(This abridged interview of B K Handique, as told to Smita Addy, an alumni of HHMI, first appeared in Time Present, Time Past, a volume released on, 2012 to mark the golden jubilee celebrations of the school.)
Hemalata Handiqui Memorial Institute (HHMI) was set up by eminent scholar and philanthropist Krishna Kanta Handique, in memory of his wife Hemalata Handique. Being an educationist, there could hot have been a more befitting tribute to his wife than building an institution of learning.
The first English medium school in Jorhat, and the third in Upper Assam, was established in 1962, a few months before the Indo-China War broke out. But its history stretches far back in time and is closely linked to the history of Jorhat and its many citizens who built pioneering educational institutes ........... Read More
Vision
HHMI is committed to the welfare of its students. It consistently amis to provide a modern learning program in a secular environment and enable its students to adapt to new challenges to the future.
- will provide the best setting for education, a soundation necessary to produce excellent minds.
- will offer all assistance to students to achieve positive academic results.
- will aim for all-round excellence and is committed to harnessing flair of each child.
We believe that educating children in science and humanities is as important as providing a window to understand the world around them.
As in the past, it welcomes students of different cultural backgrounds form the northeast and other parts of India to be part of its community.